Hey There Sacramento – Want Fast-Drying, Green Carpet Cleaning?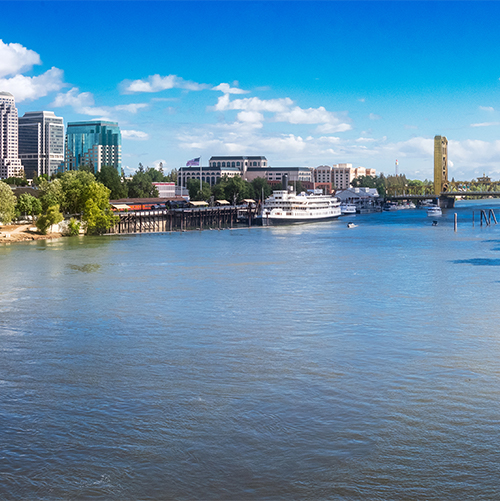 We're Looking To Launch New Carpet Cleaning Franchise Locations in Sacramento!
Ever wanted to be your own boss? Want to take control of your financial future? Live in the greater Sacramento area? Then you should consider Oxi Fresh Carpet Cleaning. As a carpet cleaning franchisee with Oxi Fresh, you'll be a part of an international brand that's been providing customers with green, fast-drying carpet cleanings for years and years.
"The Sacramento area and surrounding suburbs are ripe for Oxi Fresh Carpet Cleaning locations," said Matt Kline, Director of Franchise of Development. "We'd love to see these territories in the hands of qualified, talented entrepreneurs within the next 12 months."
But what does it mean to be an Oxi Fresh franchisee? What advantages does our brand offer eager entrepreneurs? Let's take a look!
Fast-Drying, Oxygen-Powered Carpet Cleanings
For a long time, customers were stuck with old-fashioned steam cleaning systems. These methods rely on saturating and then extracting dozens and dozens of gallons of water and cleaning chemicals. That process often leaves floors soaked for 12-24 hours, which is an awfully long time.
Oxi Fresh, on the other hand, uses a low-moisture process that dries in about an hour. Customers are back to living their normal lives fast when they pick us. That, coupled with a plethora of other services and our world-class results, and it's easy to see why Oxi Fresh is beloved by so many customers!
Friendly, Professional Scheduling Center
If you run a service business, you always need someone ready to answer customer calls. From booking jobs to reschedules to questions about pricing, there's always someone ringing in who needs help. The frequency and volume of these calls can completely consume your day, forcing you to work on merely running your business instead of growing it.
Oxi Fresh carpet cleaning franchisees don't have to worry about this, though. Our Scheduling Center, operated out of the Home Office, handles your calls. With friendliness and professionalism, they'll book jobs, answer questions, and make sure your customers have a great experience. You'll be largely freed from the phone so that you can continue to develop your business.
Plethora of Powerful Online Programs
There are a lot of tools you need to effectively run a carpet cleaning franchise, including amazing add ons, and Oxi Fresh has a convenient single-sign-on platform that combines them. From online training to email marketing to ordering print materials, all of it is easily accessible from our special F.A.S.T. System! It's a convenient, easy-to-use, and powerful support platform for our carpet cleaning franchisees.
If you are interested in learning more about Oxi Fresh's franchise opportunities, click here. To schedule a carpet cleaning appointment online, click here. To read the original article about Oxi Fresh's interest in business development in Sacramento, click here.
Did you hear about our bracket challenge? Click here. 
Learn more about how we do carpet cleaning differently.