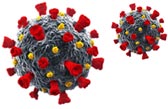 Oxi Fresh Carpet Cleaning and COVID-19
Oxi Fresh has always been focused on serving our customers. In these difficult times, that hasn't changed – we are still completely committed to providing services that are both effective and safe. The Oxi Fresh franchise network remains open to serve you.*
We feel it's appropriate to remain open as a company because CISA (the Cybersecurity and Infrastructure Security Agency) has "developed an initial list of "Essential Critical Infrastructure Workers" to help State and local officials as they work to protect their communities, while ensuring continuity of functions critical to public health and safety, as well as economic and national security."**
Included in their listing are "Workers such as plumbers, electricians, exterminators, and other service providers who provide services that are necessary to maintaining the safety, sanitation, and essential operation of residences."** Oxi Fresh provides those sanitation services, making us an essential service provider.
Naturally, we will of course follow the stipulations and requirements issued by local governments. Also, we're keeping a close eye on the situation related to the novel coronavirus and COVID-19, including by staying up to date on the guidance being published by the Centers for Disease Control and Prevention (CDC) and Environmental Protection Agency (EPA).
New Hard Surface Disinfectant: As part of our efforts to protect our customers, Oxi Fresh is proud to offer a new disinfectant service utilizing a product that meets the EPA criteria for use against the novel coronavirus that causes COVID-19. This product is designed for use on hard-surface touch points like doorknobs, countertops, etc. We continue to offer our other cleaning services such as our Carpet Sanitizer, an EPA-registered product that kills odor-causing bacteria in carpets. To see if your local Oxi Fresh has these services available, please contact our Scheduling Center at 1-877-OXIFRESH.
Based on the recommendations implemented by the CDC and EPA, we are also taking the following steps to help reduce the potential spread of COVID-19:
Equipment Disinfection: We've updated our cleaning and disinfection regimes for all equipment used in the cleaning process. Technicians are expected to fully disinfect their equipment after each appointment.
Vehicle Touch-Point Disinfection: At the end of the day, technicians are also expected to disinfect any touch-points within their vehicles.
Technician Protocols: Technicians are expected to maintain a 6-foot distance from customers, to not shake hands, to avoid touching things in the customer's home unless necessary, to wash their hands at the start and end of every appointment, and to wear personal protective equipment.
General Guidance: Franchisees and technicians have also been advised to follow any additional guidance from the CDC and their local health departments. This includes avoiding touching their faces, washing their hands for twenty seconds, using hand sanitizers, etc.
Through these steps, we hope to do our part in keeping technicians healthy and our customers and their homes safer and cleaner.
*Participating locations only, subject to applicable laws, regulations, and orders. Independent franchised businesses may elect to not operate during the current public health emergency.
**CISA Guidance on the Essential Critical Infrastructure Workforce