Oxi Fresh Ranks in Top Part-Time Franchise Listing!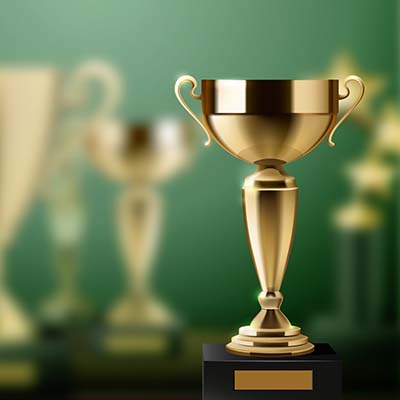 Oxi Fresh Places in Entrepreneur Magazine's Inaugral Listing
As a carpet cleaning franchise brand, we're always thrilled when our company receives industry recognition—and it's hard to beat the attention of Entrepreneur Magazine. For decades, they've been publishing the Franchise 500, a ranking of the top franchise systems around the world.
In conjunction with this overall ranking, Entrepreneur regularly releases various sub-rankings that reflect important considerations of potential franchisees. These lists include the Fastest-Growing Franchise (U.S. & Canada), the Fastest-Growing Franchise (Worldwide), the Top Franchise for Veterans, the Top Franchise for Less Than $50,000, and more.
For the most recent Franchise 500, Entrepreneur released a new sub-category: Top Part-Time Franchise. "Not every business has to consume your life," says Entrepreneur editor-in-chief Jason Feifer, "To prove that point, we're excited to showcase the top franchises that fit neatly into a flexible lifestyle. If you're looking for the thrill and benefits of business ownership but are also juggling other obligations in your life, this list is a perfect place to start."
We're proud to announce that Oxi Fresh made this listing. Our 2021 rankings now include:
Franchise 500 Overall Ranking: 469th
Fastest-Growing Franchise (U.S. & Canada): 65th
Fastest-Growing Franchise (Worldwide): 79th
Top Franchise for Less Than $50,000: 48th
Top Part-Time Franchise System: 30th
"We're so proud to have made the listing," said Kris Antolak, Oxi Fresh's Vice President, "There's no denying that 2020 was a difficult year, but through hard work, focus, and innovative thinking, we not only survived but thrived during the pandemic. We can't wait to continue growing as a brand and to see where we rank in the next listing!"
The Oxi Fresh Advantage
Curious to know more about what makes Oxi Fresh stand out? What makes us one of the top carpet cleaning franchises out there today? Well, let's look at it from both the customer and franchisee side of things.
For customers, Oxi Fresh means remarkable results, eco-friendly practices, and fast-dry times. Unlike a steam cleaner, you see, we don't rely on soaking a home's carpets in 40-60 gallons of water. Our process requires 95% less water, relying instead on our powerful equipment and green solutions to erase years of dirt. This means we save water, don't use needlessly harsh chemicals, and cut dry times down to about one hour (instead of the 12-24 hours you get with many steam cleaners).
For those interested in Oxi Fresh as a carpet cleaning franchise, the advantages we offer there are just as powerful. Here are some examples of the tools we provide our franchisees:
Specialized CRM Software: There's a lot that goes on behind the scenes at a carpet cleaning franchise, and our software is designed to streamline as much of that as possible. It makes managing the booking calendar, employee schedules, and much more a breeze.
The Scheduling Center: When customers call, they need to be answered quickly and professionally, and that's what Oxi Fresh's team does. The Scheduling Center takes calls, responds to queries, books appointments, and more.
Operations Support Tools: From online training programs to email marketing to handy vendor portals, Oxi Fresh has built a powerful software platform designed to help franchisees run their locations smoothly and easily.
Interested in learning more about our Franchise Satisfaction Awards? Click here.
Interested in opening your own carpet cleaning franchise with Oxi Fresh? Click here. Need an oxygen-powered, fast-drying carpet cleaning? Click here. Want to learn more about Oxi Fresh's new ranking? Click here.