Carpet Cleaning Blog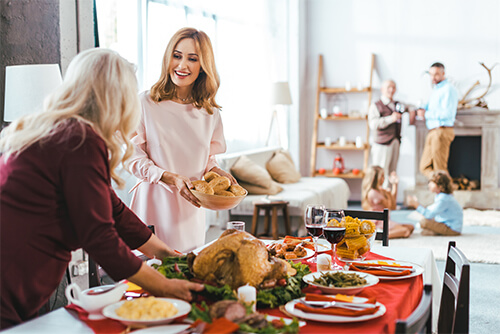 Thanksgiving Stain Hacks! Gravy, Cranberry & Red Wine!
Thanksgiving is just over the horizon, and spilling over the edge of that horizon are all the Thanksgiving spots and stains you can look forward to. After all, it doesn't matter how careful you are when it just takes one careless kid (or adult) to turn clean carpets into a turkey-gravy-potato nightmare. To help you […]
Top 10 Thanksgiving Hacks!
Thanksgiving is just around the corner, and that means lots of cooking. To help make things easier, here are 10 Thanksgiving hacks! No Roasting Rack? Use Tin Foil! Roasting racks are a handy tool for getting heat to circulate all around the turkey when cooking. If you don't have one, you can use tin foil. […]