Oxi Fresh Carpet Cleaning Ranks Among Fastest-Growing Franchises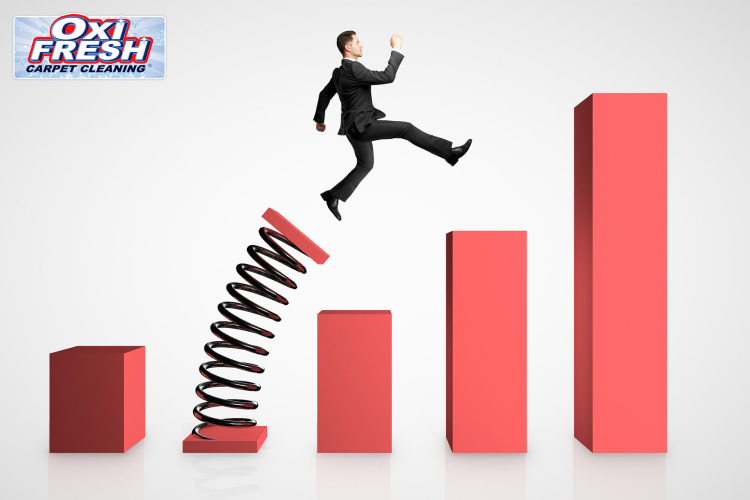 Entrepreneur
Magazine Lists Oxi Fresh Among 2023 Franchise Rankings
Oxi Fresh Carpet Cleaning is proud to announce our recent inclusion amongst Entrepreneur magazine's 2023 rankings of the fastest-growing franchise brands in North America. These rankings, with Oxi Fresh featured at #135, appeared online and in the March/April 2023 issue of the printed magazine. 
"As we continue the rapid expansion of our Oxi Fresh franchise concept, it really means a lot to our team to receive this type of recognition from a premier business publication like Entrepreneur magazine," said our Director of Franchise Development, Matt Kline. "We are excited to say that we are still on track to having 500 locations open and operating by the end of 2023."
Oxi Fresh's prominent ranking was also featured on a variety of news sites, including AP News, MarketWatch, and Seeking Alpha.
The Rankings
In prior years, Entrepreneur has formulated these annual rankings based on the overall international growth amongst all franchise brands. However, recognizing that their core audience would be better served with a deeper analysis of the North American franchising market, these 2023 rankings were based on net franchise unit growth in just the U.S. and Canada, covering the months spanning July 2021 to July 2022, with ties broken based on annual percentage growth.
As part of their Franchise 500® program, Entrepreneur gathered and validated data from an abundance of franchising brands to formulate their final rankings.
As Entrepreneur's Senior Vice President of Franchising, Liane Caruso, noted, "Our 2023 Fastest-Growing Franchises ranking recognizes the franchise brands with the greatest growth but also highlights the extraordinary momentum in the industry over the past year. After all, growth is what franchising is all about."
At Oxi Fresh, we're thrilled to receive recognition for our incredible growth in the franchising industry over the past year. If you'd like to learn more about Oxi Fresh, we'd encourage you to check out our profile on Entrepreneur's website. In 2022, Oxi Fresh was recognized by Entrepreneur for multiple honors, ranking as a top low-cost franchise opportunity and as a top franchise opportunity for U.S. veterans.
To learn a whole lot more about our franchising opportunities or get in touch with our franchising team, please visit our franchising website at www.oxifreshfranchise.com.
Great Carpet Cleanings Align with Our Franchise Growth
At Oxi Fresh, we work tirelessly to support our franchisees in their local territories throughout the U.S. and Canada. While we provide a wide array of crucial programs, tools, and guidance, another key way we support them is by having built a carpet cleaning system that provides exceptional results and great customer experiences.
As our Vice President Kris Antolak said, "We're pleased to see such a prominent publication repeatedly recognize the excellence of our franchise development program. Our growth has its foundation in our ability to provide a great service for customers while making it as easy as possible for our franchisees to pursue growth."
Alongside our impressive cleanings and customer service, we also provide one of the most eco-friendly carpet cleaning services available today, based on green cleaning products, energy-efficient machines, and water-conserving methods. We also make frequent contributions to the global non-profit Water.org.
So the next time you need a carpet cleaning, we hope you'll give Oxi Fresh's eco-friendly, fast-drying cleanings a try. You can book an appointment anytime through our Online Scheduler, or reach out over the phone at 1-877-OXIFRESH to connect with our team directly.