One Issue, Three Articles! Oxi Fresh a Star of Franchising USA Magazine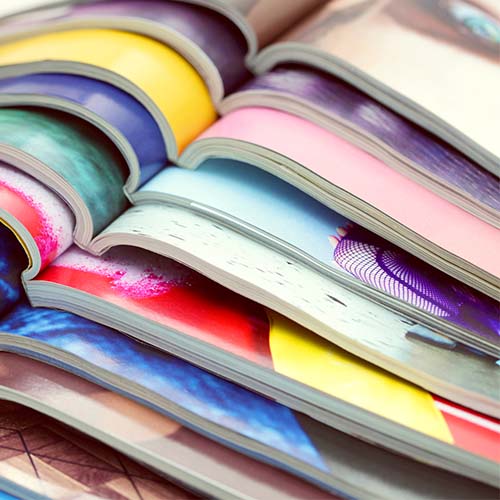 Carpet Cleaning Franchise Featured in Articles about Women in Franchising, Veterans in Franchising, and Franchise Growth
At Oxi Fresh, we always strive to provide the best for customers and our carpet cleaning franchisees. We've created a cleaning system that is dirt's worst enemy and your best friend. It cleans deep, erases dirt, dries fast, and is eco-friendly! For franchisees, we've worked hard to build systems and tools that free them up from the daily grind so they can instead focus on growing their businesses.
That's why we're always pleased when Oxi Fresh is recognized in our industry—we've won numerous awards and ranked on important franchising lists. For example, we were named Forbes #3 best franchise to buy in America, have ranked in the Franchise 500 multiple times, and named multiple times on the Franchise Business Reviews Franchisee Satisfaction Awards.
This month, our carpet cleaning franchise brand had extra reasons to be happy as Oxi Fresh and our franchisees were featured in three separate articles in the December edition of Franchising USA Magazine.
"Whenever Oxi Fresh, our carpet cleaning franchisees, or our corporate team members are featured in an industry-leading fixture like Franchising USA Magazine," said Jonathan Barnett, Oxi Fresh's founder and CEO, "I feel a great sense of pride. You can imagine how happy I was to see the Oxi Fresh family featured three times in just one issue."
The three articles were: How Franchising Provides Veterans a Path to Entrepreneurship, Oxi Fresh Carpet Cleaning Franchise Growth Soars in Second Half of 2021, and Women in Franchising – Jennifer Cook, Oxi Fresh of Allentown, PA. You can read the entirety of the December edition of Franchising USA Magazine here.
Here are some highlights from each article:
How Franchising Provides Veterans a Path to Entrepreneurship
"Like I said before, when it comes to entrepreneurship via franchising, veterans have some distinct advantages. Thanks to their military training, they have focus, self-discipline, and resourcefulness in abundance. Those qualities are vital to building strong businesses."
Women in Franchising – Jennifer Cook, Oxi Fresh of Allentown, PA
"'Not many little girls grow up dreaming about being a carpet-cleaning company owner,' said Cook. However, Cook went on to say that Oxi Fresh ended up being one of the best decisions she could have ever made, not only for herself but for her family."
Oxi Fresh Carpet Cleaning Franchise Growth Soars in Second Half of 2021
"Since the beginning of June, Oxi Fresh has awarded 30 new franchise locations throughout Indiana, Kentucky, Minnesota, Texas, California, Washington, Virginia, North Carolina, Oklahoma, Tennessee, Pennsylvania, Massachusetts, Nebraska, Georgia, Florida, New York, Nevada, and British Columbia. This recent expansion puts the company at nearly 500 locations across the United States and Canada."