Boo-tiful, Healthy Halloween Bento Boxes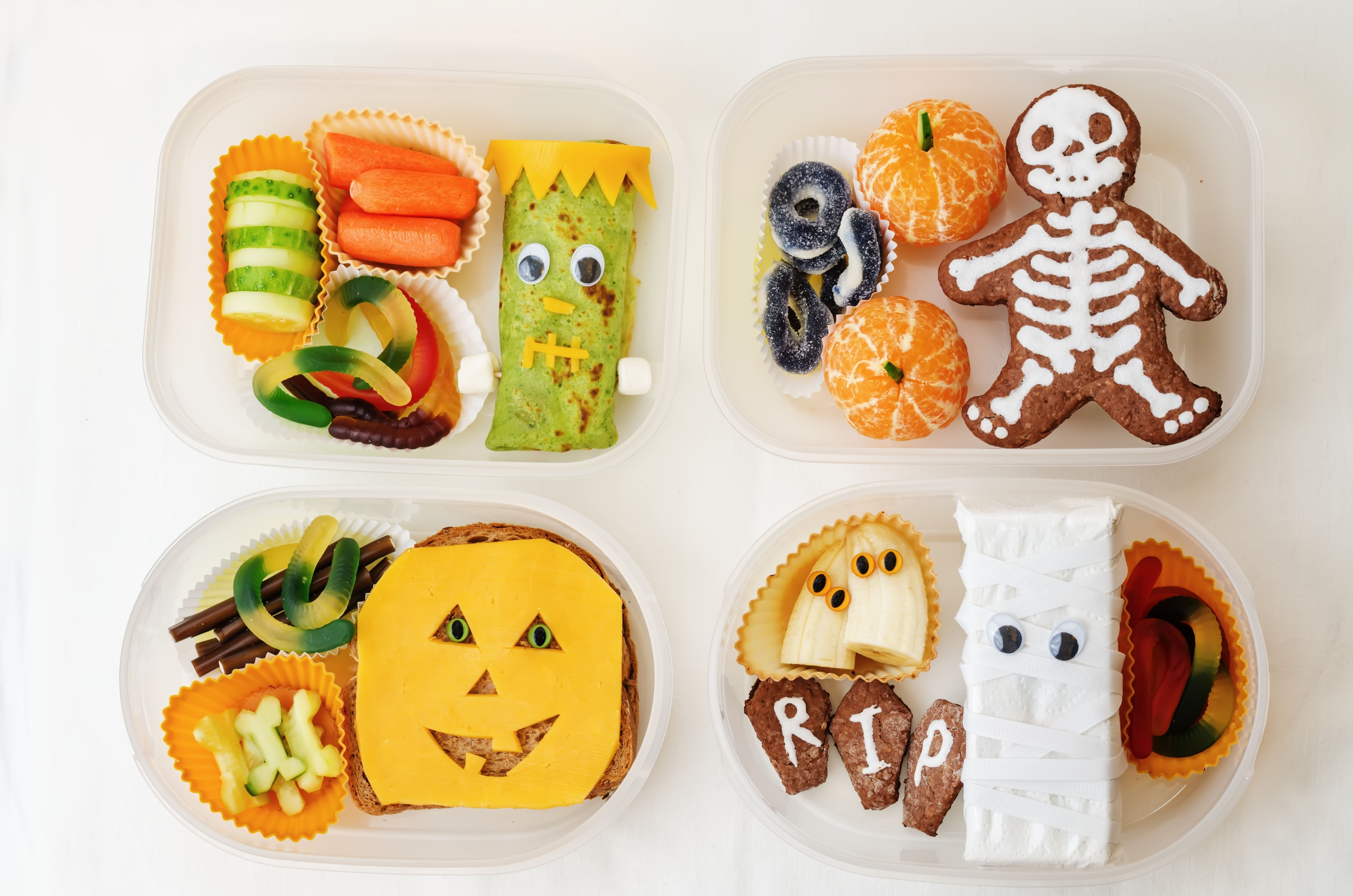 October means Halloween and Halloween means sugar. Lots and lots of sugar. There's really no stopping the kids from having a candy-heavy day at the end of the month, but you can get them eating healthier all month with these fun Halloween Bento Box lunches.
Now what's a Bento Box? They're a type of Japanese boxed lunch that can be super-nutritious and super-cute (here are some great examples). What we'll be doing is a lot simpler, but still fun and healthy!
Box #1: Franken-burrito
– Wrap up your burrito ingredients into a green tortilla
– Cut the hair, nose, and teeth our of a slice of cheddar cheese (use photo below as guide)
– Place two olive slices for the eyes and two marshmallows for bolts!
– Add some spooky sides like carrot zombie fingers and creepy gummy worms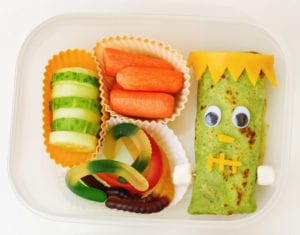 Box #2: Jack-O-Sandwich!
– Use a small knife to cut out the jack-o-lantern face into a slice of cheddar cheese
– Place cheese on bread and add olive slices for eyes
– Add some spooky sides like bone-shaped cucumber slices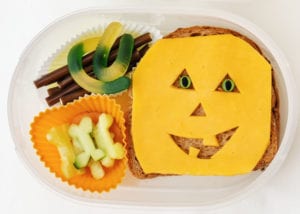 Box #3: Mystery Mummy
– The Mystery Mummy main course is up to you! Use a small rectangle tupperware and cover with a paper towel. Then wrap a white ribbon around the paper towel as in the photo below. Place two olive slices or chocolate chips on top for eyes!
– Add some spooky sides like banana ghosts with chocolate chip eyes and tomb stone shaped granola bars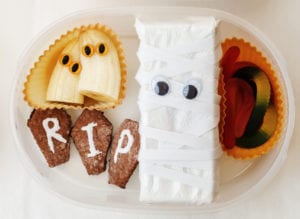 There you have it! Fun, easy-to-make Halloween lunches for the kids. Thanks to Bay Area Bites and Momables for the great tips!