Franchises, Veterans, and Entrepreneur Magazine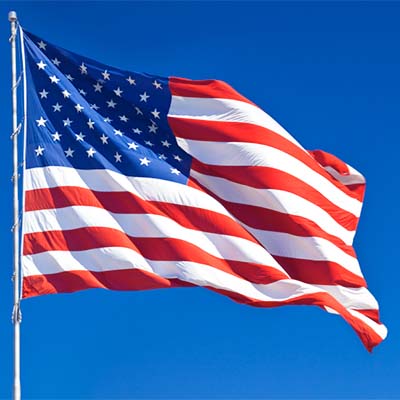 Interview with Director of Franchise Development, Matt Kline, About New Ranking
Recently, Entrepreneur Magazine released its list of Top Franchises for Veterans. The team at Entrepreneur created this listing, which includes 150 franchise brands, based on factors like incentives for veterans, number of veterans in the brand, and more.
Out of the nearly 600 candidates for this list, Oxi Fresh earned the 121st position. This year, our carpet cleaning franchise brand was also ranked #469 in the Franchise 500, #79 in the Fastest-Growing Franchises (Global) list, #65 for Fastest-Growing Franchises (U.S. and Canada) list, and #48 for Top Franchises for Less list.
Naturally, everyone at Oxi Fresh's Home Office is thrilled by this announcement, and we wanted to share some of our Director of Franchise Development's thoughts on the new ranking.
Matt Kline has been with Oxi Fresh for over seven years. Starting first as a franchise developer, he was promoted to the director position in 2019 and has overseen immense growth. He also owns an Oxi Fresh Carpet Cleaning franchise that services Boulder, Fort Collins, and surrounding areas.
A Conversation with Matt Kline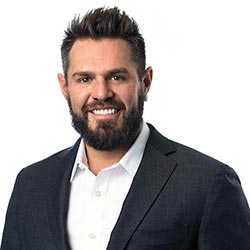 Matt, how did you feel when you saw that Oxi Fresh ranked in the Top Franchises for Veterans listing?
There are a lot of listings we've placed in over the years, such as Forbes Top Francises to Buy, the Inc. 500|5000, and so on. But the Entrepreneur listings are especially important in the franchising industry, and so I'm very proud that Oxi Fresh was named a top franchise for veterans.
Veterans can be exceptional franchisees. Through their service, they've developed invaluable skillsets and leadership abilities. They also—and this is where they fit particularly well into franchising—understand how to use systems.
Any good franchise brand, like Oxi Fresh, employs a variety of tools, programs, and processes designed to get results and improve efficiency. Veterans can utilize these systems especially well, getting the most out of them and strengthening both their locations and the brand as a whole.
Also, I just want to mention how happy I was to see that one of our carpet cleaning franchisees, Sean Rotolo of Florida, was featured in a series of articles about veterans that accompanied the listing. Sean works incredibly hard and is a prime example of a veteran bringing their skills to bear in the world of franchising. He and his wife, Cristina, were even named Clients of Year by The Entrepreneur Source for their "can-do attitude" that helps them "overcome any hurdle."
Part of the requirement for ranking as a top franchise for veterans is providing an incentive. So, what does Oxi Fresh offer veterans?
As a member of VetFran, we offer veterans a 10% discount on purchasing a new carpet cleaning franchise. VetFran, an initiative of the International Franchise Association and the IFA Foundation, focuses on connecting franchisors and veterans, teaching the former about the advantages of having veterans in your system and the latter about the opportunities afforded by franchising.
Besides this discount, what other advantages does Oxi Fresh offer veterans?
The same advantages we offer all of our carpet cleaning franchisees: speed through systems. We've built a powerful software platform, have a central Scheduling Center that handles calls, offer operational support tools—all of these things free up our carpet cleaning franchisees from the daily grind. As a result, they can focus on building strong, healthy businesses rather than just getting stuck in day-to-day tasks.
Thanks for answering my questions, Matt. Any last thoughts?
I just want to thank veterans everywhere for their service.
---
Did you know Oxi Fresh was one of America's fastest growing franchises?
You can learn more about Oxi Fresh and how they've ranked in Entrepreneur magazine here. To learn more about Mr. Rotolo, click here. Interested in opening a carpet cleaning franchise? Visit oxifreshfranchise.com. Need to schedule a cleaning? Click here.
Looking for our Tampa Bay location?