Broken Arrow Carpet Cleaner, Douglas Green, Featured in Franchising USA Magazine!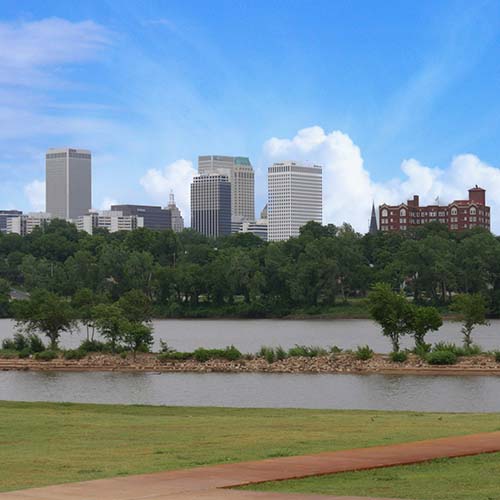 Veteran shares his entrepreneurial story in monthly Veteran's Profile feature
Whenever a new location opens its proverbial doors, the entire team at Oxi Fresh gets excited. Douglas Green's new location offering Broken Arrow carpet cleanings (and Tulsa, Bixby, Jenks, and Muskogee cleanings) gets to introduce a whole new group of people to the cleaning power of Oxi Fresh – that's fantastic! They'll get to see what the eco-friendly power of oxygen can do.
And it seems others are just as excited about Mr. Green's new location, because he was featured in Franchising USA Magazine! In the first issue of the new year, he was the focus of their Veteran's Profile spotlight in their regularly recurring Veterans in Franchising supplement.
"We were thrilled to see Douglas included in that great publication," said Mr. Kris Antolak, Oxi Fresh's vice president, "As a Marine veteran who has overcome trauma and disability to open his own business, Douglas serves as a true inspiration."
From Marine to Entrepreneur – Mr. Green's Journey
Douglas' story of service starts in 1995 when he joined the Marine Corp. For eight years, he served the nation, conducting multiple tours of duty throughout the Middle East. He was deployed in Bahrain, Kuwait, the UAE, and Iraq, and it was while serving in the Middle East that he suffered multiple, serious injuries.
He experienced injuries to his spine, knee, and shoulder – the latter requiring total reconstruction – and had to endure PTSD. These harrowing injuries left him a 100% disabled veteran. Despite this, Mr. Green was determined to pursue his dream of being an entrepreneur.
"I've always wanted to be an entrepreneur, and these injuries were another obstacle I would seek to surmount. So, after coming home, I opened two businesses and ran them for 11 years. I'm proud I was able to do that, but I also had to face the fact that, due to my injuries, there were limitations to the physical work I could do."
A New Opportunity with Oxi Fresh
And so Mr. Green began looking for opportunities that would enable him to own his own business and leverage the leadership and organization skills he developed as a Marine. He found what he was looking for in Oxi Fresh Carpet Cleaning.
"Though I am a 100% disabled veteran," said Mr. Green, "Oxi Fresh's model provided me with a roadmap to pursue growth and allowed me to run my business despite not being able to physically go out and do the work. I hope that my becoming a franchisee with this brand serves as an example to other disabled veterans that they too can pursue their own entrepreneurial dreams, and I believe that franchising is a great means by which to do just that."
Some of the aspects of our model that are helping Mr. Green pursue growth for his Broken Arrow carpet cleaning franchise are our Scheduling Center, specialized CRM, automated marketing programs, and online training tools, as recognized in Entrepreneur magazine.
If you'd like to read the full article, click here. To learn more about a carpet cleaning franchise business opportunity with Oxi Fresh, click here. Ready to book a carpet cleaning in Broken Arrow? Click here!