Oxi Fresh Franchisee Featured in Franchising USA Magazine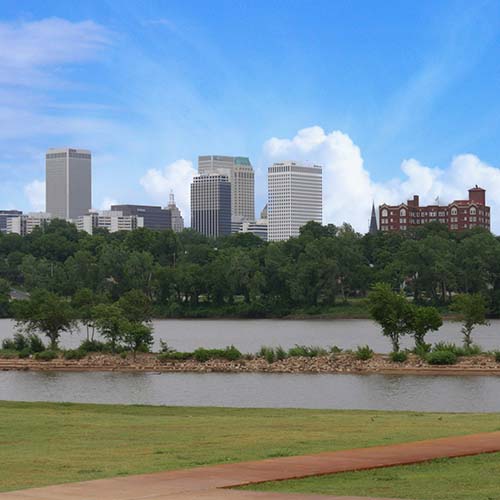 Douglas Green, Marine Veteran, Highlighted in Veterans Profile Segment
Broken Arrow carpet cleaning franchisee, Douglas Green, was recently featured in the January 2021 issue of Franchising USA Magazine. The publication focuses on the world of franchising, with articles ranging from interviews with franchisors to pieces detailing new trends to think pieces on the state of the industry.
Included among these insightful pieces is their recurring Veterans in Franchising supplement, and that is where the Broken Arrow carpet cleaner shared his story. In this month's Veteran's Profile, Douglas talked about his history in the military, the challenges of his injuries, and how he has worked to overcome them as an entrepreneur.
"It's an inspirational story," said Kris Antolak, Oxi Fresh Carpet Cleaning's vice president, "Douglas never gave up on his goals of owning his own business. He's worked hard to be an example to other disabled veterans. He's living proof that with hard work, nothing is impossible."
A History of Service and Persistence
From serving around the world to opening his own carpet cleaning location that serves Broken Arrow, Tulsa, Jenks, Muskogee, and Bixby, Douglas Green has again and again demonstrated tenacity and focus. As a Marine, he served in Japan, Thailand, and had multiple tours of duty through the Middle East, serving in the UAE, Bahrain, Iraq, and Kuwait.
During his service, Douglas developed a set of skills that would help him in his future as a business owner, chief among them being leadership techniques and organization abilities. It was also during this time serving abroad that Mr. Green suffered numerous injuries to his spine, knee, and shoulder, the latter requiring complete reconstruction. These events also had a psychological impact on Douglas, leaving him with Post-Traumatic Stress Disorder
Despite these enormous challenges, Douglas had a plan for his future outside the military. He wanted to be a business owner, and he wasn't going to let his injuries put an end to that dream. He opened two businesses after returning home, running them for eleven years. Still, despite his focus and drive, his injuries were limiting the physical work he could do.
And so, still committed to his dream, Douglas shifted focus. He began looking for entrepreneurial opportunities where he could leverage his ability to lead a team and manage operations. He found that in a Broken Arrow carpet cleaning franchise with Oxi Fresh.
"Though I am a 100% disabled veteran," said Mr. Green in the article, "Oxi Fresh's model provided me with a roadmap to pursue growth and allowed me to run my business despite not being able to physically go out and do the work. I hope that my becoming a franchisee with this brand serves as an example to other disabled veterans that they too can pursue their own entrepreneurial dreams, and I believe that franchising is a great means by which to do just that."
"We're so proud to have Douglas as part of Oxi Fresh," said company founder and CEO, Jonathan Barnett, "Veterans are an invaluable part of this nation, and they are fantastic franchisees. We're proud to have many in our system and to offer them special discounts through our partnership with VetFran."
You can read the full article here and learn more about Mr. Green's Broken Arrow carpet cleaning locations here. Interested in scheduling an appointment with Oxi Fresh? Use their Online Scheduler or call 1-877-OXI-FRESH. Want to open your own carpet cleaning franchise? Click here.