6 Packed Lunch Hacks for School!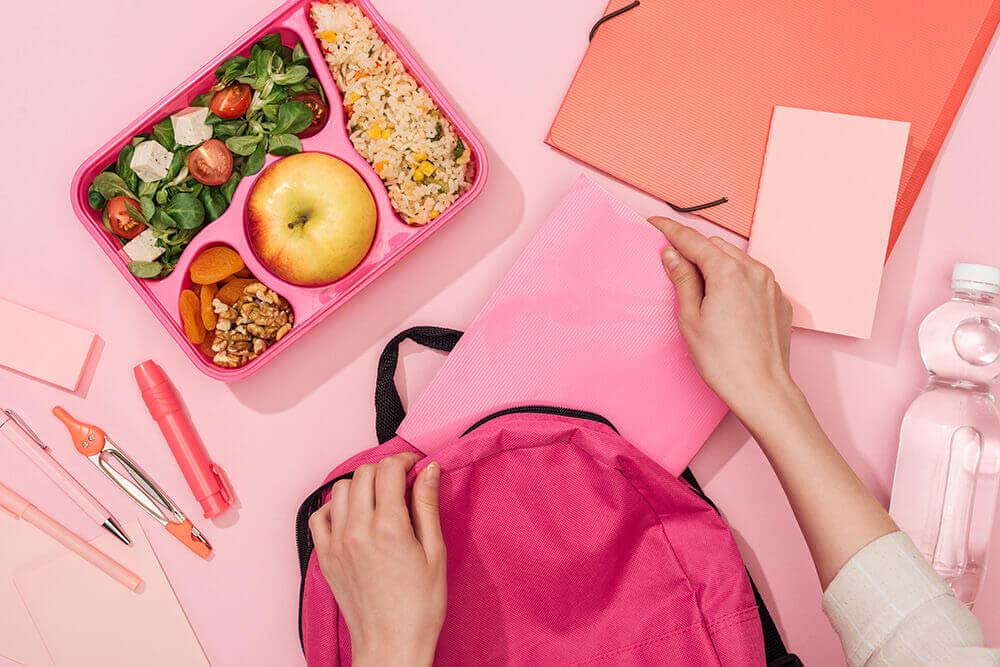 Make Life Easier This School Year
School is starting up soon and that means it's back to making packed lunches. You might love or loathe this task, but we all want to do a great job for our kids. So here are six tips to make packing lunches easier for you and better for the kiddos!
Snack-Station!
It's always a good idea to have a fun snack, something the kids can look forward to when lunch time rolls around. So, make that moment even better by letting them choose their own snack.
Using a plastic tub or large Tupperware, make a snack-station in your fridge. Fill it with a variety of snack options and, when morning rolls around, let them grab their preferred treat for that day!
No-Crush Chips
Chips and crackers are always great, but they lose their appeal when they get crushed into crumbs.
So, when you bag up the chips, blow a little air into the bag before sealing. This "slack-air" will help protect the chips from getting crushed. It's why bags of chips are normally so puffed up when you buy them at stores.
Fresher Apples
If you slice your apples up, by lunchtime they'll have browned. You can avoid that problem by slicing up the apple, then putting it back together and wrapping it in cling film.
By keeping the apples slices pressed up against each other and the core, you'll cut down on that unappetizing browning.
Frozen Drinks = Ice Packs
Want to keep the kids' lunches cooler but know that they'll forget their ice packs at school for days at a time? Then freeze their juice box!
No, it's not a punishment. By the time lunch rolls around, the juice will have thawed and done its job of keeping the rest of the food nice and cool.
Protect Snacks with Muffin Liners
If you use a plastic container for bento box style lunches, it's easy for foods to get all mixed up and mashed together.
So, pop the various parts of the meal into muffin or cupcake liners and then put them in the container. That should keep everything separate.
Ice Cold PB&J
Need some good backup sandwiches in case things get too hectic come morning? Then pre-make and freeze a bunch of PB&J sandwiches.
They freeze and thaw well and are a quick and easy option for busy mornings.
We hope these tips help you as school starts back up. Remember, you're all awesome and doing a great job!
Thanks to Sally of Real Mom Nutrition, Emily of One Lovely Life, Rachel Sanders of BuzzFeed, Katie Workman of Food Network, and the Krazy Coupon Lady!