Oxi Fresh Founder Shares His Passions in Entrepreneur Article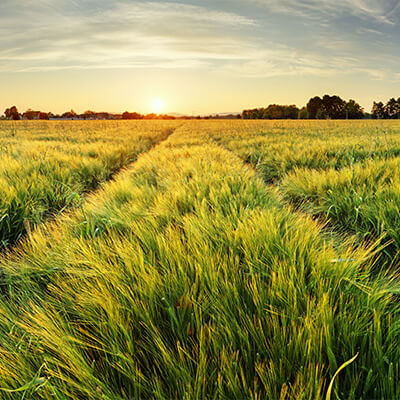 CEO Shares Company's History of Giving & Programs to Help Franchisees
Lakewood, Colo. – Jonathan Barnett, President and CEO of the carpet cleaning franchise Oxi Fresh, was featured in September edition of Entrepreneur Magazine. In the interview conducted by Hayden Field, Mr. Barnett talked about the passions that helped inspire Oxi Fresh and how he's working to help his franchisees grow and develop their locations.
"I've learned a lot since I first started Oxi Fresh in 2006," said Mr. Barnett, "and I'm always happy to share those lessons with others. Whether they're looking to start their own companies or join my carpet cleaning franchise, I hope that what I talk about in the interview will really help them on their journey."
Some of the topics Mr. Barnett discussed in his interview included the driving passion that helped lead to the foundation of Oxi Fresh. At the time, Jonathan had been running Crossover International, a Christian basketball ministry that traveled abroad. They would visit various countries, run basketball camps, play exhibition games, and share the Gospel. One of the goals behind starting Oxi Fresh was to help fund Crossover.
Oxi Fresh and Water.org
While the organization is no longer active, Mr. Barnett still believes that giving back is an important thing to do. That's why the company donates to Water.org for every job that customers book online. Water.org is a nonprofit organization that helps families in need get access to safe water and sanitation. They work in Africa, Asia, and Latin America and have, to-date, helped tens of millions of people.
"Every company should give back," said Jonathan, "because we all have a responsibility to help make our world a better place. I'm proud to help support Water.org and, I hope, that our giving inspires our customers to donate to them as well."
Beyond giving, Mr. Barnett and Ms. Field also discussed the carpet cleaning franchise's efforts to help its franchisees develop their businesses. Two aspects of the business model they discussed were protected territories and the company's central Scheduling Center.
Protected Territories and the Scheduling Center
Oxi Fresh's carpet cleaning franchises are encouraged to cooperate and grow the brand together due to their protected territories. A normal territory is made up of up to 110,000 households, and only the owner of that territory can advertise there. This helps eliminate internal competition, which allows the franchisees to share ideas and best practices.
The Scheduling Center is another way the brand is helping the franchisees. Rather than having to answer all their calls themselves, the carpet cleaning franchise's Home Office runs a call center. The representatives take care of scheduling appointments, answering questions, and assisting customers.
This enables the franchisees to focus on business development instead of answering calls. As Mr. Barnett put it, "We answer the phones for all our franchisees across the country so they can prioritize working on their businesses. It also allows them to scale, to let go in order to grow."
To read the original article on Entrepreneur.com, click here. Want to learn more about opening your own carpet cleaning franchise location? Click here. Interested in scheduling a carpet cleaning appointment? Click here.