Oxi Fresh Carpet Cleaning Wraps Up Positive 2018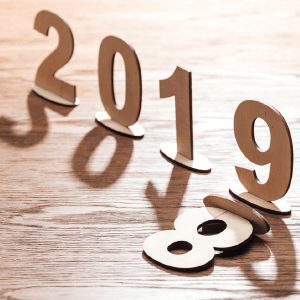 Continued Growth, New Programs, and Positive Vision
 LAKEWOOD, Colo. – Since being founded in 2006, Oxi Fresh has rapidly become one of the top carpet cleaning franchises in the United States. Through a combination of a powerful but safe cleaning system and a suite of innovative business tools, they've enabled their franchisees to rapidly expand. After thirteen years, Oxi Fresh is becoming a real household name.
This past year was a period of both growth and recognition for the brand. They ended the year with over 370 territories in the USA and Canada, having added 41 locations. This growth, the company's financial strength, and their carpet cleaning franchisee's satisfaction garnered them attention from both Entrepreneur magazine and the Franchise Business Review.
Jonathan Barnett, the president and CEO of Oxi Fresh, had this to say, "Year after year, Oxi Fresh is exceeding our expectations, and 2018 was no different. We have more locations than ever and they're experiencing excellent growth. It's a testament to both the hard work of our franchisees and the efficacy of the various programs we've implemented. I can't wait to see what 2019 holds."
In 2019, Oxi Fresh Carpet Cleaning is looking to add an additional 50 territories, pushing the brand to over 400 locations. The company is rapidly approaching the 500 unit market, a coveted number in the franchising world.
The carpet cleaning franchise company's leadership credits this continued expansion to both their cleaning process and the backend support they provide franchisees.
"Oxi Fresh offers customers exactly what they want," said Kris Antolak, the company's vice president, "Our cleanings get great results, dry fast, are eco-friendly, and can be booked online quickly and easily. We have nearly 150K reviews on our website alone that average out to 4.6 out of 5 stars. Carpets dry about one hour after we clean. Our carpet products are green and we conserve 95% of the water other cleaners waste. It's the total package."
"On the franchising side of things," added Matt Kline, the Director of Franchise Development, "Oxi Fresh's franchisees get access to an amazing business platform. We've got everything from automated email marketing campaigns to instant marketing reports to online training, and so much more. There's no fiddling around or wasting time trying to get things to work. Oxi Fresh has taken care of all of that. That means franchisees can focus on what's important – growing and developing their businesses."
Oxi Fresh is continuing to seek award carpet cleaning franchise opportunities to entrepreneurs across the United States and Canada. You can learn more at www.oxifreshfranchise.com. You can read the original article here: