2019 – A Year of Growth for Oxi Fresh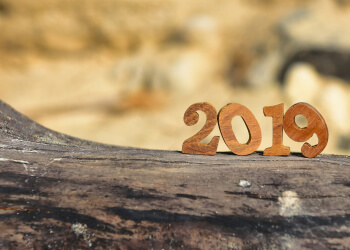 Carpet Cleaning Franchise Expands and Builds Brand
LAKEWOOD, Colo. – Oxi Fresh Carpet Cleaning has had another excellent year. The carpet cleaning franchise has grown dramatically in 2019, expanding in both territories and total number of cleanings. They really are one of the top franchise opportunities available to entrepreneurs today.
The company isn't letting these successes get to their heads, and they are eagerly anticipating the new year and the opportunities it will bring. "You don't win a race by standing still," said Kris Antolak, Oxi Fresh's vice president, "And as proud as we are of our accomplishments in 2019, we plan on working twice as hard in 2020. We want to make our carpet cleaning franchise the best it can be and the best in the world."
Growing and Growing
The company is well on their way to becoming the number one carpet cleaner in the world. In addition to implementing new tools and systems designed to help their franchisees grow their locations, Oxi Fresh rapidly expand across the United States.
In 2019, they had 63 new locations open. This put them over 400 locations in the United States and Canada – but they aren't content to stay there. In 2020, they hope to add an additional 50 locations.
"We love awarding entrepreneurs with our carpet cleaning franchise opportunities," said the Director of Franchise Development, Matt Kline, "Our low-cost, home-based franchises are perfect for both veteran entrepreneurs and those looking to open their first businesses." Mr. Kline continued, "Some of the advantages we provide our franchisees are an in-house Scheduling Center that manages the franchisee's calls, a suite of automated marketing tools that make reaching customers easy, online training programs, and much more."
And it seems franchisees have been making the most of these various assets, as they passed 1,000,000 cleanings in 2019. The company's president and founder, Mr. Barnett, congratulated the franchisees on this achievement: "I'm incredibly proud of our system for passing a million jobs! Back in 2006 when I founded this company, this was a moment I could only dream of. Thank you for making that dream become a reality!"
Mr. Antolak also praised the system's franchisees, "Reaching a million jobs is amazing, but what's equally commendable is that we did so while maintaining an extremely high level of customer satisfaction. We've passed over 175,000 reviews on www.oxifresh.com and, averaged together, we have a rating of 4.7 out of 5 stars. That is a truly remarkable level of customer service. Well done!"
An Industry Leader
2019 was clearly a year of growth for the company, and that's no doubt why they were recognized by Inc. magazine in their annual Inc. 500|5000 ranking. Oxi Fresh was pleased to be included on this list of the fastest growing privately held companies in the United States.
Oxi Fresh was also ranked in Franchise Gator's Top 100, the Franchise Business Review's 200 Best Franchises to Buy, and in Entrepreneur magazine's Franchise 500.
Water.org and Oxi Fresh
Passing $100,000 in donations was another 2019 achievement for the carpet cleaning franchise. In 2015, they had begun donating to the nonprofit Water.org whenever customers scheduled cleanings online. Now, after passing $100K in donations, Mr. Barnett had this to say:
"It's important for companies to be more than businesses, to be about more than numbers and growth. Company's should work to help make the world a better place. We're proud that we can assist others through the amazing work of Water.org. They've helped over 25,000,000 people around the world through their carefully thought-out and brilliantly executed systems. It's an honor to support their efforts."
You can read more about the company's 2019 in the original article on Franchising.com. If you're interested in opening your own carpet cleaning franchise, go to www.oxifreshfranchise.com. Looking to schedule a cleaning? Use the Online Scheduler at www.oxifresh.com to book quickly and easily.