Oxi Fresh: The World's Greenest Carpet Cleaner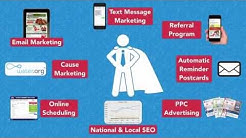 Oxi Fresh can clean just about anything, all while using 95% less water than other carpet cleaning companies, AND while staying safe for your kids and pets. That's right, because Oxi Fresh is a green cleaning product– clean ingredients and low water use (which means faster dry times!). Your home or office is left refreshed and revitalized, and millions of gallons of water are saved. Oxi Fresh has tens of thousands of five-star reviews showcasing customer
satisfaction and our business owners work hard to make sure each customer is pleased with Oxi Fresh's service. From green cleaning to online scheduling to donations to water.org, Oxi Fresh is a company that is here for you, the customer.