Character Counts: Taking a Look at the Faces Behind Oxi Fresh Cleaning Teams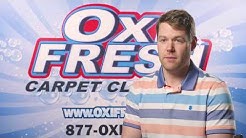 When you ask a carpet cleaning company to come into your home or business, you are extending trust and have an expectation of excellence. Take a look at some of the faces behind Oxi Fresh businesses.
You'll find family-friendly people focused on building customer relationships and running strong, sound teams. With Oxi Fresh, you're not just a customer, you're part of our family.