Staying Cool – Beating the Heat this Summer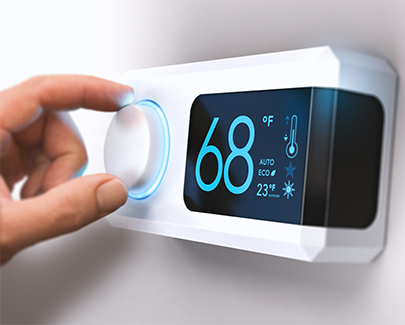 When it comes to summer heat, we all want to stay cool. We all also don't want to have big energy bills. Given how hot it's been this year, is it possible to have our AC-cake and eat it too?
Yep! There are lots of little tricks that can keep your home cooler without ratcheting up the AC. Here are four simple ones for you!
1. Take in the Cool, Night Air
We all know that the day is hottest during, well, the day. When night rolls around, things cool off. Unfortunately, a lot of us keep our windows shut up during the whole of the day, relying on AC 24/7.
What's much better to do is to open up those windows come nightfall and leave them open until it starts to warm up again. Let that cool air enter your home and take the burden off the AC. Done regularly, this can erase a healthy portion of your energy bill.
2. Programmable Thermostat
Let's be honest with ourselves, we've all accidentally left the AC running when we don't need it. With everything going on in our lives, it's easy to forget about it.
That's why you should install a programmable thermostat. These little guys can be programmed with various schedules – with nicer ones having weekday and weekend settings. Depending on how often you're gone from home, this could be a great way to save on energy and money.
3. Here Goes the Sun
Our big shining friend in the sky isn't giving us any time to ourselves this summer, so it's time to put up some barriers. Put up curtains or blinds in rooms that get a lot of sun (or any) and draw those bad boys.
By blocking the sun, you can dramatically cut down on how hot your home gets. In fact, according to This Old House contributor David Dobbs, about "20 percent of summer heat enters your home as sunlight shining through windows." That's a hefty chunk of your bill you could knock off!
4. Be a Fan of Fans
We've said it before on this blog, but ceiling fans are a great way to beat the heat. Their power draw is minimal and they make rooms feel significantly cooler. Just make sure that fan is spinning counterclockwise to blow air down towards you.
You can also get something called a whole-house fan. During the night (with the windows open) it pulls cold air into the home and blows hot air up and out through the attic. There is an expense to getting this properly installed ($300-$600), but it can be well worth it if you live an area where outside temperatures regularly dip into the low 70s.
We hope these tips help you stay cool this summer without leaning on the old AC too much. Thanks to David Dobbs of This Old House for the great information!
Looking for energy conservation tips for your home?