Spring Treat: Healthy and Tasty Salad with Spinach and Orzo!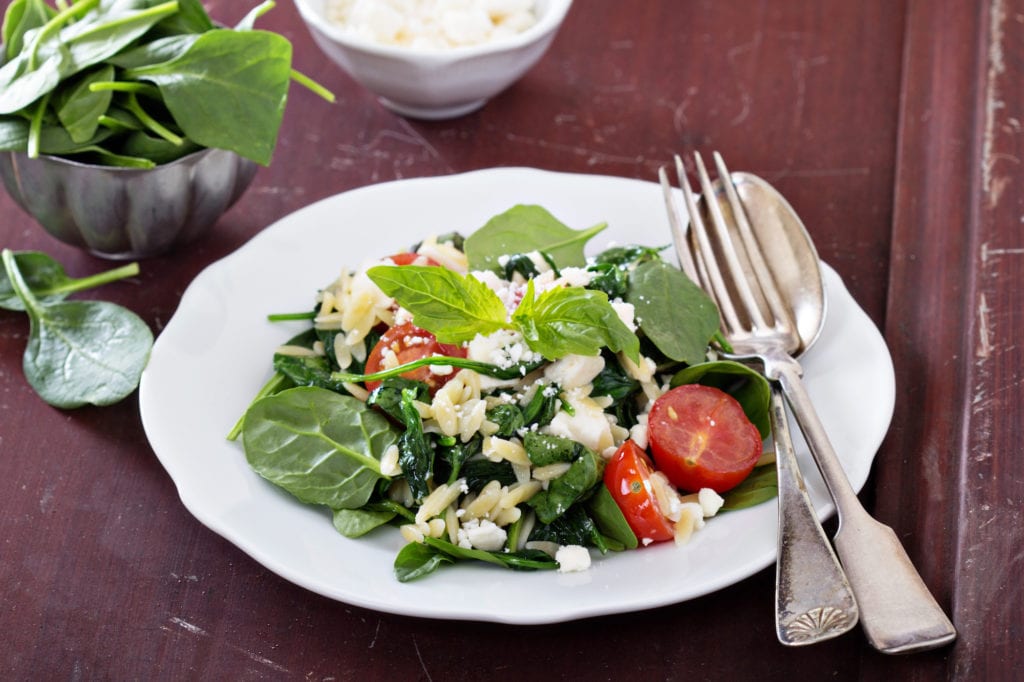 When I was a kid, a lot of salads were shredded carrot, tomato, and iceberg lettuce. Nowadays, there are so many wonderful and interesting salad recipes that there's no excuse for a boring bowl.
So here's a great recipe for a nice and savory salad with fresh spinach and tasty orzo pasta. Best of all, it's quick and easy to make.
Let's get started!
What You'll Need*
Baby Spinach Leafs (10 oz., chopped finely)
Orzo Pasta (16 oz., uncooked)
1/2 Red Onion (chopped finely)
Feta Cheese (1/2 pound, crumbled)
Pine Nuts (3/4 cup)
Olive Oil (1/2 cup)
Balsamic Vinegar (1/2 cup)
Ground White Pepper (1/4 teaspoon)
Dried Basil (1/2 teaspoon)
*These proportions make for a lot of salad. Depending on the occasion, you may want to half or quarter the amounts listed here.
Let's Get Cooking!
Step 1
Begin by cooking the pasta (lightly salt the water for flavor). You only want to cook the pasta for 8 to 10 minutes so that it's al dente.
Step 2
Once the pasta is cooked, drain it and then use cold water to rinse it. Pop the pasta into a large bowl.
Step 3
Now that the pasta's ready, mix in the finely chopped spinach, red onion, feta cheese, basil, pepper, and pine nuts.
Step 4
Once the salad is mixed, toss it with the balsamic vinegar and the olive oil.
Step 5
Cover the salad and refrigerate it until it's nice and cold. Now it's ready to serve!
There you go! A great tasting and pretty darn easy salad that's perfect for potlucks, barbecues, or just everyday dinners.
Thanks to Christine R. and AllRecipes.com for the great recipe!