Oxi Fresh Hits 150k+ Reviews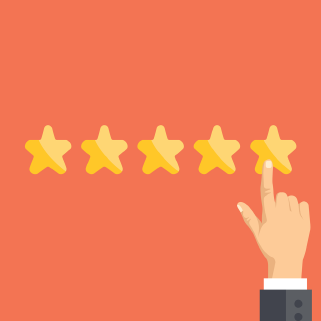 Oxi Fresh prides itself on providing top-notch customer service and first-class cleanings. That's why we're so excited to announce our 150,000th review on www.oxifresh.com! That's right – we've got over 150K reviews that average out to 4.6 out of 5 stars!
We're incredibly pumped about this achievement, because it proves what we've said all along – people want a different kind of carpet cleaner. They don't want cleaners who use harsh chemicals and saturate carpets for 12-24 hours. They want eco-friendly cleaners who get great results and whose carpets dry fast. In other words, they want Oxi Fresh!
Jonathan, our company's founder and CEO, was equally excited. He had this to say: "We are honored to receive our 150,000th review. We take tremendous pride in delivering the best cleaning experience to our customers, from the moment we first help you book your appointment to the cleaning. With 150,000 reviews and a top-notch score, there's no doubt our customers are satisfied. We look forward to our next 150,000 reviews!"
Check out some of our reviews below!
"I will never use another carpet cleaning company ever again! Oxifresh is the very best; producing amazing results! Landon was very polite and knowledgeable about his product, and an absolute pleasure to work with. My carpet has never looked better; even after a minor mishap with my pet. Landon addressed the issue – and put my mind at ease. The results made me an instant believer! Thank you Landon, and Oxifresh! Finally a product I can depend on"
"The wood floors came out beautiful. Brian said they would clean them up, but he the work he did on them made them gleam and look great! Also you can tell the carpet was cleaned with a powerful vacuum as the carpet looked practically brand new, it was fluffed up and evenly vacuumed in such a way we didn't want to walk on them. We were more than pleased with his polite professionalism, quick response, and outcome of all the floors."
"We closed on our new home Friday morning, and wanted to begin moving in as soon as possible. I loved that your product/process is fast drying, so that we didn't need to wait a couple days to begin our moving process. The product left a nice smell, the carpets look and feel great, and the service was excellent. I appreciated that the gentlemen cleaning my carpets called to let me know when they were on the way and when they were nearly done. The a/c in our house wasn't working that afternoon, but they were just as smiley and friendly when they finished cleaning, as they were when they began – and it was hot in that house! I appreciated the pleasant service and quality work, it made the craziness of moving into our first home a little easier!"
Check out the original article about our 150K reviews here! Want to book a cleaning? Use our handy Online Scheduler at www.oxifresh.com. Thinking about opening a carpet cleaning franchise with Oxi Fresh? Head over to www.oxifreshfranchise.com and fill out a lead!