Oxi Fresh Makes the Franchise 500 for 10th Year in a Row!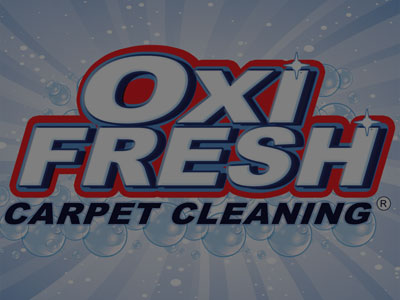 Oxi Fresh takes pride in both our green cleanings and the many entrepreneurs who have made the most of our carpet cleaning franchise opportunity. Because when Oxi Fresh comes to a home, it's these hard-working men and women who use our oxygen-powered system to refresh your home. Without them, none of this would be possible.
Over the last twelve years, Oxi Fresh has been on an incredible journey with these entrepreneurs. We started with just one location in Colorado, but since then we've expanded across the United States and into Canada. Now, whether you live in Hawaii or New York, you can call our friendly Scheduling Center or use our handy Online Scheduler to book a world-class cleaning quickly and easily.
The growth and development of our carpet cleaning franchise has caught the eye of numerous publications over the years. We've been in the Franchise Times, Franchise Business Review, Delta Sky magazine, AllBusiness.com, and other publications. In fact, Forbes magazine named us America's #3 Best Franchise to buy and we were twice ranked in Inc. magazine's Inc. 500|5000.
Happy as we are to be in those magazines and rankings, one of the publications most near and dear to us is Entrepreneur magazine. This is a fantastic publication designed to help their namesake understand what's going on in the world of business. It gives them advice, interviews experts, and keeps entrepreneurs in the loop.
One of the best services they provide, though, is the Franchise 500. This is an annual ranking of the top franchise brands out there, a list designed to help entrepreneurs who are looking into the world of franchising.
Brands that submit themselves to Entrepreneur for consideration are carefully examined. The team at Entrepreneur looks at the franchise businesses in terms of things like size and growth, brand strength, costs and fees, financial strength and stability, and support levels. These 150+ data points are used to determine the overall rankings of franchise brands.
For the last ten years, Oxi Fresh's carpet cleaning franchise opportunity has earned a spot on this important industry ranking. This year, from over a thousand different brands, Oxi Fresh was ranked in #275. That put us above such brands like Qdoba, 1-800-Got-Junk, Cost Cutters, and H&R Block.
Our company's president and the founder of Oxi Fresh, Jonathan Barnett, said that, "Being ranked each year over the past decade is an incredible honor and no doubt speaks to the quality and sustainability of our unique franchise system." He also said that this ranking, "is a testament to the hard work and passion of our franchisees who are continuing to provide our customers with the highest-quality carpet cleaning experience."
Here is a listing of all Oxi Fresh's carpet cleaning franchise rankings over the past decade.
2018
Overall Ranking: #275
Fastest-Growing Ranking: #89
2017
Overall Ranking: #355
2016
Overall Ranking: #216
Fastest-Growing Ranking: #77
Low Cost Franchises: #42
Top Home-Based Franchises: #56
2015
Overall Ranking: #475
2014
Overall Ranking: #484
2013
Overall Ranking: #452
Low Cost Franchises: #84
2012
Overall Ranking: #135
Fastest-Growing Ranking: #62
Low Cost Franchises: #19
Top Home-Based Franchises: #30
2011
Overall Ranking: #126
Fastest-Growing Ranking: #63
Top New Franchises: #3
Low Cost Franchises: #26
Top Home-Based Franchises: #34
2010
Overall Ranking: #391
Fastest-Growing Ranking: #30
Top New Franchises: #9
2009
Overall Ranking: #308
Top New Franchises: #19
Low Cost Franchises: #68
Top Home-Based Franchises: #85
Of course, it's not just the company's president who's happy about these results. The whole Oxi Fresh team at the Home Office is always excited to see their ranking this time of year. "Our team here works hard to ensure our carpet cleaning franchise opportunity is the best one out there," said the company's Vice President, Kris Antolak, "We want our franchisees to have the best chance to grow their business, and we want new entrepreneurs to invest in a business that cares about them."
Once again, thanks to all of our amazing franchisees who have made Oxi Fresh what it is today. We wouldn't be here today without all of your amazing work!
You can read the original article about Oxi Fresh's ranking here.
To check out the Franchise 500 itself, click here.
Want to learn more about what Oxi Fresh can do for your home? Click here.
If you'd like to learn more about Oxi Fresh's carpet cleaning franchise opportunities, click here.
———-
Oxi Fresh Carpet Cleaning is proud to be the World's Greenest Carpet Cleaner®. Our carpet cleaning franchises use a combination of an oxygenated booster with a green encapsulator that rapidly breaks down and captures years of dirt and debris in carpets.
With our revolutionary cleaning system, we can get your home's carpets looking and feeling years younger. Oxi Fresh is also proud to offer upholstery cleaning, tile and grout cleaning, and sandless wood floor cleaning.
Struggling with Pet Odors? Oxi Fresh can help with that too! Ask about our Odor Destroyer that can free your home from those puppy problems!