Best Bang for Your Buck! Oxi Fresh Named a Top Low Cost Franchise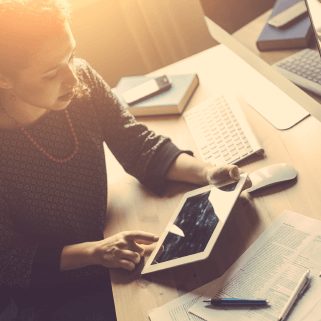 Entrepreneur Rank Oxi Fresh in Top 100 Franchises for Under $50,000!
The team here at Oxi Fresh has worked hard to make a carpet cleaning franchise opportunity that's truly exceptional. From the power of our cleaning system to the efficacy and efficiency of our support programs, we've packed as many business advantages into our brand as possible.
Oxi Fresh also understands that there a lot of entrepreneurs out there looking for the right opportunity at the right price. They're not looking to spend hundreds of thousands of dollars. They're self-starters who can build their financial future with a much more reasonable investment.
Thankfully, Oxi Fresh is able to provide high levels of support while also being reasonably priced. We've done this by creating and implementing systems and maximizing the power of technology. Through these programs, we're able to enhance the power of our brand and our franchisees without breaking the bank.
These efforts haven't gone unnoticed. Entrepreneur has recognized our brand by placing us in their 2019 list of the Top 100 Franchises for Under $50,000. We came in the 40th position alongside other brands like H&R Block, RSVP Publications, and Jan-Pro. We were also named in Forbes for best franchises in America.
"We're really proud that our low-cost carpet cleaning franchise opportunity has once more been recognized by Entrepreneur," said the Vice President of Oxi Fresh, Kris Antolak, "We pride ourselves on having built a company that has a low barrier to entry and low overhead costs. By doing this, we enable entrepreneurs of all walks of life to join Oxi Fresh and take control of their dreams and goals."
The Oxi Fresh Advantage
What can an Oxi Fresh carpet cleaning franchisee expect when they join up? Here are some examples of what Oxi Fresh's low-cost, high-value carpet cleaning franchise opportunity offers:
The Scheduling Center: Oxi Fresh operates a national call center in our home office. There, our team of friendly, professional representatives take all customer calls, book jobs, and answer questions. By managing these calls, we free up franchisees who would otherwise spend their time stuck on the phone.
The CRM: Behind the Scheduling Center and nearly every other piece of technology is our custom-built CRM (Customer Relationship Management) software. Utilizing everything from a live calendar to automatic alerts to marketing reports, the CRM is a powerhouse program that gives franchisees valuable insights and a high-degree of control over their franchise.
Automated Marketing Tools: Oxi Fresh has a suite of marketing tools designed to run behind the scenes for our franchisees.
Powerful Cleaning System: Oxi Fresh offers a modern carpet cleaning system that's extremely effective and eco-friendly. Our cleanings have earned us more than 150K reviews at 4.6 out of 5 stars while also conserving around 35,000,000 gallons of water.
You can check out the original Entrepreneur listing here. Go to www.oxifresh.com to book a cleaning! Interested in starting a carpet cleaning franchise? Go to www.oxifreshfranchise.com to learn more!
Did you hear about our feature in Franchise Update Magazine?